Summary
Vivian Blade is a resilience & inclusive leadership expert. She shares key concepts from her books, Resilience Ready, Influence in Talent Development, and FuelForward and discusses how we can use feedback to grow.
Bio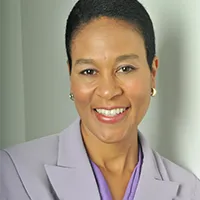 Vivian Blade
Leadership Expert and #1 Best Selling Author
Vivian Blade is recognized as one of Engagedly's Top 100 Global HR Influencers, and one of the most influential HR voices by Nestor. Vivian is a sought-after leadership expert and thought leader. After a successful 20-year corporate career with Fortune 100 companies, Humana and GE, Vivian launched her current leadership consulting practice.
She works with the world's top brands to build better, more resilient workplaces, equipping leaders to solve the pressing burnout, turnover, and workplace culture challenges many companies are struggling with right now. She is also an adjunct faculty member at the University of Louisville College of Business. Vivian is the author of multiple books, and she has presented conference workshops and webcasts for organizations such as SHRM and ATD.
You can reach Vivian at her website https://vivianblade.com/,  or by email at vivian@vivianblade.com. You can also listen to her podcast: Geeks, Geezers, Googlization.