Feedback Jiu-Jitsu
The Art of Receiving Feedback
Can Your Team Handle Feedback?
You've probably invested in training people on how to give feedback. Why not invest in training them how to receive it? After all it's the receiver that matters.
Do Any of the Following Describe your team members?
You're afraid to give constructive feedback, so people don't get the feedback they need to grow
People don't give feedback well
There aren't growth-oriented conversations
You want to have a feedback culture
People don't know how to respond to feedback
Feedback training seems too resource intensive
Why do we call this Feedback Jiu-Jitsu?
Glade Holman shares how the philosophy of Jiu-Jitsu can be applied when working with feedback.
What's the Process?
The process is simple. Just follow these three steps.
A pre-session meeting to discuss your organization's culture
A 90-minute training session
Access to your recorded session for two weeks
A one-page summary handout for easy reference
A simple yet powerful framework for receiving feedback
Insights that can be used both professionally and personally
How Will Your Team Benefit?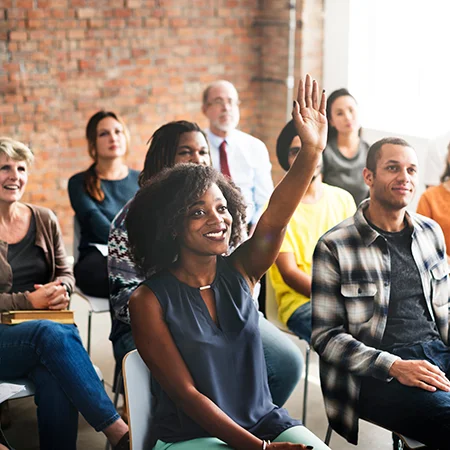 We all give and receive feedback. A lot of organizations focus on training how to give feedback. Because none of us can control who gives us feedback or how well they'll do it. Your time and money will be better spent training your people how to receive feedback well.
This training will provide the following for your team:
A vision for how beneficial feedback can be and the opportunity it creates
An understanding of the neuroscience that helps explain why we tend to react to feedback the way we do
Steps to avoid triggers
6 Jiu-Jitsu moves that will them receive feedback graciously
Tips on why and how to act visibly on feedback
Catching this vision and learning to receive feedback graciously and act on it visibly, regardless of the type of the feedback or quality of delivery, is liberating and can help your people take charge of their own career growth.
Book a Training
Complete this form, and we'll reach out to answer any additional questions you may have and to schedule a training date.